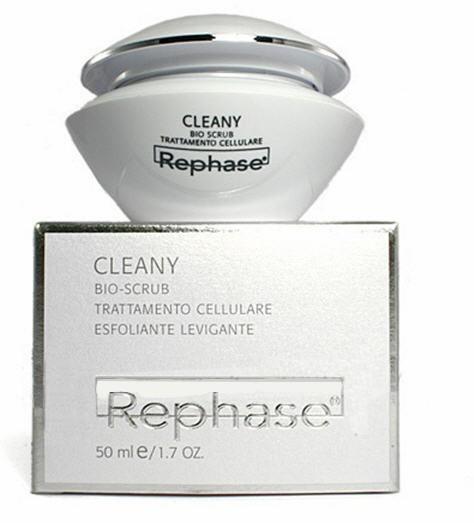 I absolutely love exfoliating. Despite having three kids under five and not always having time to do all the grooming I wish I could, exfoliating my skin has not taken a back seat. I do it on the same days each week, twice a week and love it each time. At this point, I have tried many scrubs for the face and body.
REphase Bio-Scrub
is yet another scrub to add to that long list.
A gentle exfoliator for the face,
REphase Bio-Scrub
is silky soft and smooth in texture with tiny little grain-like beads mixed into it. It feels moisturizing upon application and as if the exfoliating beads are dispersed sparingly throughout the scrub. Despite that, I still felt that it wasn't a harsh scrub nor a weak one. It worked well for a light exfoliating twice a week and my skin didn't dry out from the repeated use. REphase Bio-Scrub uses Mother of Pearl and papaya enzymes to work and you don't even have to rub it in, but I like to anyway. All you need to do is clean your face, apply the scrub, wait five minutes and then rinse it off. Poof! A gentle exfoliation has occurred.
REphase Bio-Scrub and other REphase skincare products are available online
here
.
MPR Rating: Three Stars.
Disclaimer: MPR was not paid for this post. Product received are for test and review purposes only. Opinions are MPR's only.