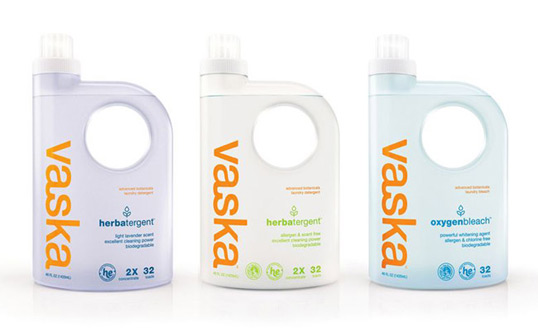 I'm a proponent for green living. Finding a laundry detergent that meets my needs on cleaning and being green is sometimes hard. They either have a hefty price tag or just don't work well enough for my taste.
Vaska laundry detergent
is a nice even-paced buy. It's $9.99 for 48 ounces (about 32 loads) and it is available at Target and a few other stores nationwide. Not tested on animals, hypoallergenic, safe for babies, color tested and biodegradable it is a good find.
Does it clean well? I think so. I had a one time use sample so it is hard to gauge. It was scent-free and if you buy it straight from the Vaska website now you can get
$1 OFF
. It is worth checking out and trying for yourself.
*Image from lovelypackage.com