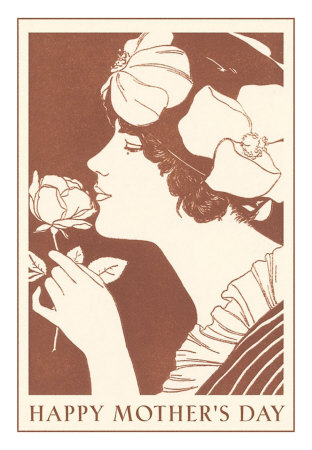 I have a bit of a problem doing a Mother's Day gift guide here. After all, it is mainly Dad's that buy the gifts to give to the kids or the kids themselves and according to my demographics they are not the ones reading this here ol' blog. But so be it- these gifts are great for all sorts of women, mothers or not.
From Abe's Market-

New Moms love Dapple: A line of all-natural, baby-safe cleaning products created by two moms to tackle the messes that only babies can make. Dapple's popular "Clean Up Kit," is the perfect starter set and includes Dapple Dish Liquid (for breast pumps, baby bottles, and more), Dapple Toy Cleaner in spray and wipes (for toys, high chairs, strollers, and anything sticky hands touch), Dapple Toy Cleaner travel wipes and a cotton clean up cloth.
http://tinyurl.com/3g8hp2b
Charitable Moms Love Peacekeeper Cause-Metics: This line of beauty products (nail polishes, lipsticks, lip glosses, and lip balms) donates ALL of its distributable profits after taxes to support women's health advocacy and human rights issues - from helping victims of domestic abuse and rape to supporting research to fight breast cancer, heart disease, and more.
http://tinyurl.com/4xr27hp
Moms with a Green Thumb Love Bloomin': What better way to express your love for mom than with these recycled letter pressed cards embedded with an array of annual and perennial wildflower seeds? The present is built right in - just plant, water and watch your garden grow!
http://tinyurl.com/488blhn
Be globally concious with a shirt from
Project Iris
. Each short or long sleeve t-shirt proceeds go towards to provide nutritious meals to mothers and their young children in the developing world.
From
Target
- where Dad and the kids might actually go even if it is at the last minute. The thought is there and these things are super cute, stylish and wallet-friendly too.
For the woman who likes to garden-
Smith & Hawken Garden Tool Gift Set
($29.99)
Myself, I like a good book, the time to run if the weather is nice and the ability to sleep and not cook a meal. I'm predictable with these requests each year.
Books I've recieved and loved or want right now?
Bossypants by Tina Fey
Such a Pretty Fat by Jen Lancaster
Edith Wharton by Hermione Lee
The Social Climber's Handbook by Molly Jong-Fast